PETER
Has been involved in the horse industry for 30 plus years... and has always used horses for ranch work. As well as ranching, Pete has also worked as a welder. He took the Farriers Course at Olds College and worked as a farrier for 8 years. He still does some shoeing. Pete is currently working as a Consultant in the Oil Patch.
Over the years, Pete has taken many horsemanship and team roping clinics to further his horsemanship knowledge.
* Started rodeoing in 1978 in Team Roping, competing in the LRA until 2001.
* Enjoys starting and training his own horses. Spent some time on the horse show circuit when the kids were younger and also involved in showing.
* Sat on the LRA Board and Elk Point Ag Society, helped at many rodeos and worked tirelessly to get the Eld Point Riding Arena up and running.
* Helped run BTTRA Team Roping Jackpots and Barrel Racing Jackpots, providing stock and lots of hard work.
* Lakeland Rodeo Finalist 5 times
* Winner of numerous Team Roping awards
* Lakeland Rodeo Association Year End Leader, Head Horse of the Year Recipient and Winner of the Most Sportsmanlike Cowboy award.
JOSIE
Started barrel racing and competing in rodeos with Pete in 1978
* Took numerous Barrel Racing and Horsemanship clinics to further her knowledge
* Completed Canadian Equestrian Federation Western Riding Certificate Level 1 and 2 in 1988 to become a Certified Coach
*Coached Riding Clinics and 4-H for many years. This was for basic care and riding skills as well as showing and speed events.
* Also competed on the show circuit - winning many awards.
* Sat on the Elk Point Ag Society Board for several years planning many events, clinics, jackpots, horse shows etc...
* Helped with the introduction of 3D Barrel Racing Jackpots to the Elk Point Arena and sat on the ABRA Board the first few year it was in place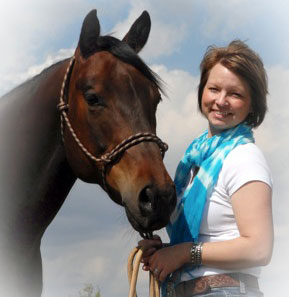 Attended the Stallion Breeding Course at Olds College.
* Have trained most of the Veer horses and watched her children compete and excel on them.
* Loves the challenge and work of raising PF Veer Performance Horse foals
PAM
Ranch-raised and riding since she was 3 years old.
* Participated in 4-H and showed horses in her early years where she won numerous awards and trophies.
* Moved on to High School Rodeo where she competed in Pole Bending and Barrel Racing
* Qualified for both the Alberta and Canadian High School Finals, as well as the National High School Finals, many times.
* Won the Alberta High School Pole Bending Championship in 1998
* 3 time LRA Junior Barrel Racing Finalist
* Currently competes in the ABRA - earned the 2000 ABRA Championship
* Helps train the Veer family barrel racing futurity colts - is presently riding ClymonaJDDandy
* Works as Team Lead for Surface Administration - Land Solutions in Edmonton, AB
MATT
Ranch-raised at Elk Point, AB - riding since he was very young.
* Attended 4-H and horse shows in his early years - won many awards
* Started roping with his Dad when he was 7 years old - qualified for the Canadian Team Roping Finals when he was 8
* Later competed in High School Rodeo - qualified for the Alberta, Canadian and National Finals many times
* Competed in Calf Roping and Team Roping in the LRA, WRA and FCA - qualifying for their Finals many times.
* Won LRA Calf Roping Championship, All Around Cowboy and Heeling Horse of the Year. Also won the STRA Championship
* Has ridden and trained many PJ Veer Performance Horses including the stallion, Clymer Pine
* Now lives at Melville, SK with his wife and two children where he ranches and runs a custom feedlot and grazing operation. Matt also works as a cattle buyer.